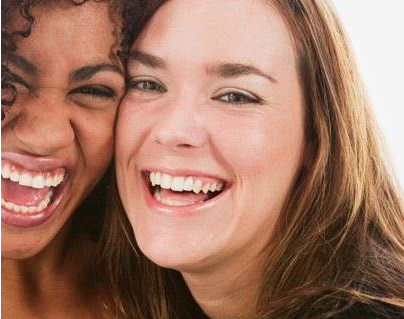 I had the opportunity to go to a ladies Bible conference at my church this weekend. I was hesitant to go because I knew I would miss my Sabbath rest, but I also knew I would get a chance to get into God's Word with my sister believers. So I went and found that it was just what I needed!
With two small daughters (soon to be three!), I don't get a lot of time to spend with adults, much less just ladies. During this season of my life, adult fellowship is precious! So this conference turned out to be nourishing to my mind and spirit.
What's the Purpose of Fellowship?
I learned that fellowship is an essential part of our Christian walk. God created me to have a relationship with Him and with others. Interacting with someone allows me to create a stronger bond with them. And a strong bond means I am more likely to support them and vice versa.
Jesus makes it clear that loyalty and commitment to others is a command. "This is My commandment, that you love one another, just as I have loved you. Greater love has no one than this, that one lay down his life for his friends. You are My friends if you do what I command you." (John 15:12-14 NASB)
Lack of Fellowship
When I close myself off from relationships, I find it easier to believe lies from the evil one. I begin to feel like no one else experiences what I am going through. I get depressed and lonely. I get worn out trying to do everything on my own. I also lose sight of who God is and how He wants me to share His love with others.
God's Example
I picture God walking in the Garden of Eden with Adam and Eve in the cool of the evening. I imagine that they all enjoyed that time together. I think of God dwelling among His people in the ark of the covenant and the comfort and awe that His presence brought to their lives. I also think of Jesus spending time with His disciples. They truly got to "experience God" as they traveled with Him, ate with Him, learned from Him and watched Him lay down His life for them.
The Benefits of Fellowship
Sharing my life with others means I will have people there for me when I face trials. Someone to cry with me and pray for me. I will have someone who will come to me in love when I am wrong and let me know that I need to make some changes. I will also have others to laugh with and share the special moments of my life. Most importantly, I will have support and examples to help me live for God.
When Jesus was about to be arrested and then crucified, he went to Gethsemane to pray. He asked Peter, James and John to stay close by Him and keep watch. He wanted their support and comfort in His darkest hour and knew that they needed His help to make it through this confusing time. Matthew 26:36-38
Just Do It!
Through my experience this weekend and through God's Word, I was pleasantly reminded of the importance of fellowship, especially with fellow believers. I can work to make it a priority to reach out and make those connections instead of waiting for others to reach out to me.
What have been some of the benefits of fellowship in your life?
Until next week,
Lisa G.