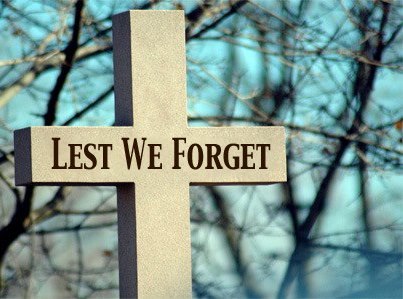 Is it easy to recall the great things God has done? Is it possible to forget them?
This Sabbath I heard a pastor share about the importance of having memorials and monuments that represent what God has done in our lives. When we forget who God is, we forget to trust Him and wait patiently for Him to work in our lives. Memorials create an opportunity to remember.
What is a Memorial/Monument?
A memorial is an object which serves as a focus for memory of something, usually a person or an event.
A monument is a type of structure either explicitly created to commemorate a person or important event or which has become important to a social group as a part of their remembrance of historic times or cultural heritage.
All through Scripture, we see God's children establishing memorials or monuments to remember what mighty things God did for them and to make sure their children and grandchildren would know about them in the future. Memorials provide opportunities to pass along God's triumphs to others. You know how good it feels when you are recognized for a great accomplishment? I think God, in the same way, longs to be recognized by us for His greatness.
Attitude of Ingratitude
Taking for granted what someone does for us leads us to expect things of them, devalue them and even take credit at times for their actions. In terms of God, I can become so focused on what I want Him to do for me NOW that I forget what He has already done. God is patient, but He has His limits. At some point I will be held accountable for my indifference. And it can cost me everything, like the wayward Israelites who missed out on the promised land. They had seen God work miracles time and time again, yet found themselves turning their back on Him in the desert.
I couldn't help thinking about how I feel sometimes at my house. Some days, my young daughters shout, "Mommy, Mommy, Mommy! I need this! Please get me that!" Then I find that my husband has left his stuff strewn all over the bedroom and bathroom, not to mention leaving all the lights on. At those times I wish for some appreciation. But I can understand how everyday tasks can be overlooked. It's hard for me to realize, though, that the amazing grace and miracles of God can be forgotten.
A great Bible example of ingratitude is the story of the ten lepers. Jesus healed all ten, but only ONE came back to say thank you. "Then Jesus answered and said, "Were there not ten cleansed? But the nine-where are they? Was no one found who returned to give glory to God, except this foreigner?" And He said to him, "Stand up and go; your faith has made you well." (Luke 17:17-19 NASB)
Establish the Memorials
It's a trend to be thankful during the holiday season of Thanksgiving, but what about the rest of the year? I probably won't set up a pile of rocks in my living room to remind me of something incredible that I witnessed God do in my life, but I can think of some practical ways I can remember and share.
Keeping Sabbath holy is one way I can honor God each week and say "thank you" for all He has given me. Through establishing Sabbath in my family, my children learn to remember and hopefully will continue to honor God when they become adults. Celebrating Sabbath also opens up opportunities to share God's goodness with others.
I can begin each prayer time with thankfulness for what God is doing in my life. This can help me stay humble and keep those things on the forefront of my mind. It also keeps me from coming to God with a "to do" list. I can focus on the reality of what He desires instead of what I desire.
I also need to be willing to talk about God's triumphs with others, whether by spoken word or written word. Often, this is neither popular nor comfortable to do. I can talk all day about my children, recipes, trips, etc. But it feels unusual to say, "Hey! Guess what awesome thing God has been doing in my life!" That shouldn't be the case. I shouldn't care about the response I will get as long as I share the joy I have received.
God deserves our praise and thanks. He is a mighty and powerful God. And He cares enough to love us!
What kind of memorials do you establish to remember what God has done for you?
Until next week,
Lisa G.